Spillver Bullet™ Spill Kit on a Roll
Spillver Bullet™ is a compact, 18-lb. flexible boom that deploys in just seconds to surround outdoor oil spills and prevent them from reaching storm drains and waterways. It is engineered to absorb and contain oil-based leaks and drips while allowing clean rainwater to filter through.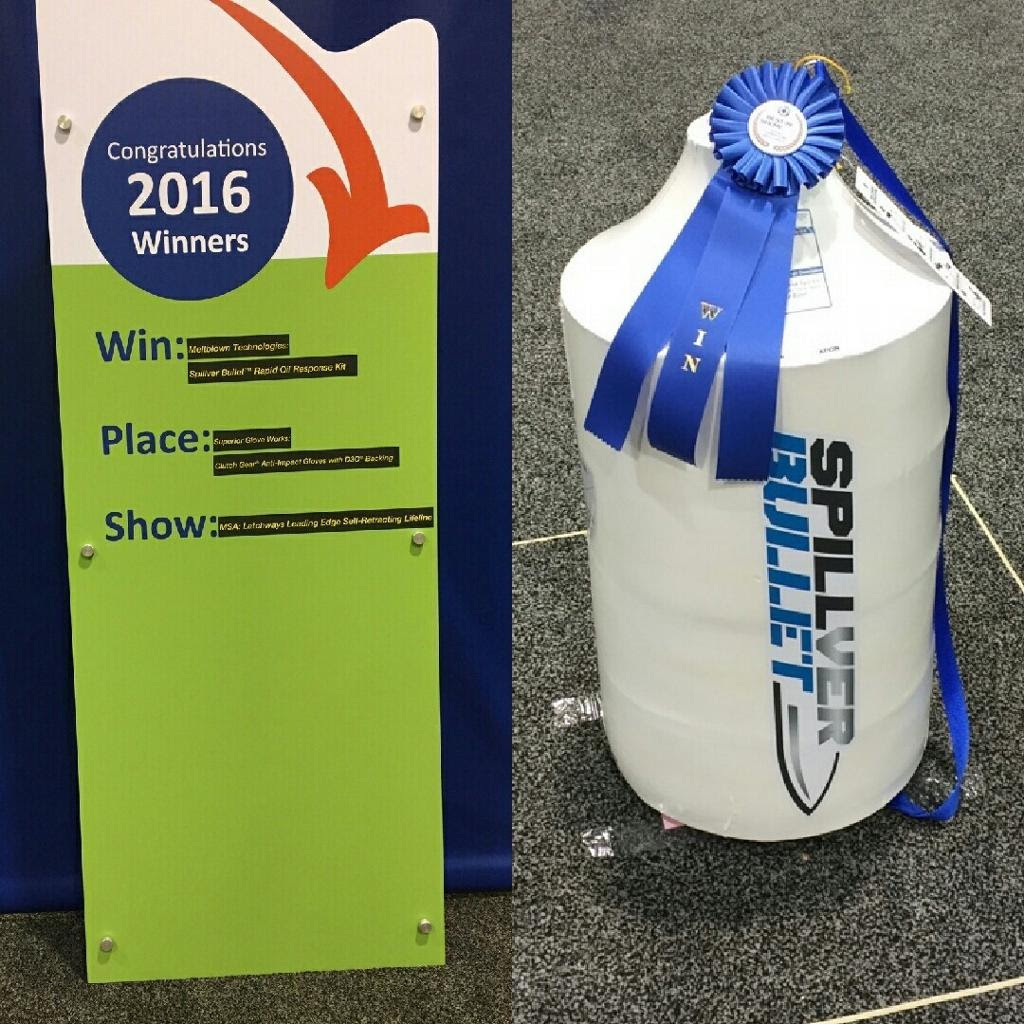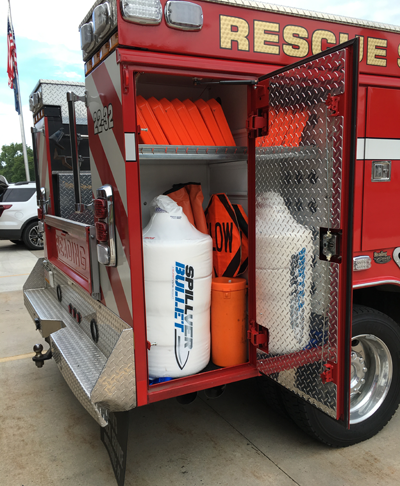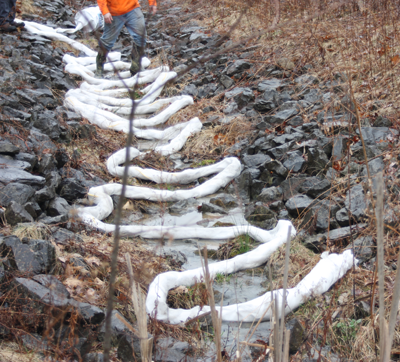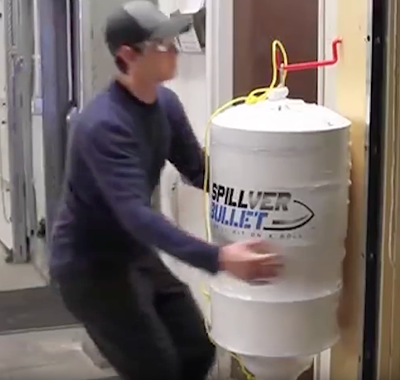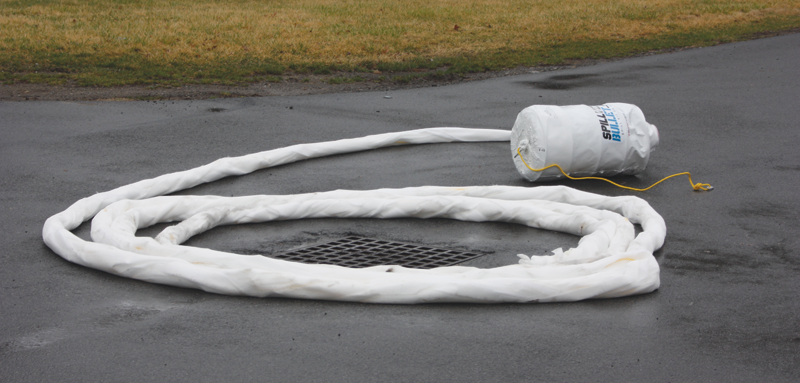 Spillver Bullet™ Spill Kit on a Roll
FEATURES AND BENEFITS: Spillver Bullet™ Boom for rapid containment and clean-up of oil leaks, drips and spills come rain or shine.
Spillver Bullet™ boom absorbs oil from spills while filtering rainwater.
Spillver Bullet™ flexible boom fully extends to 100 feet in seconds.
Takes up 75% less space.  Its compressed fiber construction allows Spillver Bullet™ to be stored in 1/4 the space of traditional booms and is readily storable in a tight spot on a fuel truck or emergency response vehicle.
Weighs 90% less, at only 18 lbs.
Is 40 times faster to deploy. One person can easily deploy 100 feet in only 30 seconds. Other booms take two people at least 10 minutes.
Saves big bucks by preventing oil spills from spreading into storm drains and waterways.
Professionals Rely on Spillver Bullet™
"Spillver Bullet™ is awesome. Not only can we surround and contain an oil-based spill in record time with fewer people, but it also allows clean water to  filter through. It helps save our customers thousands of dollars by preventing oil and fuel spills from spreading, and it reduces the amount of solid and liquid disposal per project."
– Tim Acri, COO, Environmental Management Specialists
Spillver Bullet™ Spill Kit on a Roll
Item #
Description
Size
Abs/Pkg
Pkg Qty
Pkg Wt
Pallet Qty
SPL014
Spillver Bullet™ Spill Kit on a Roll
5" x 100′
28 Gal
1
18 lbs
 15
Includes:  1 per case, 15 cases per pallet