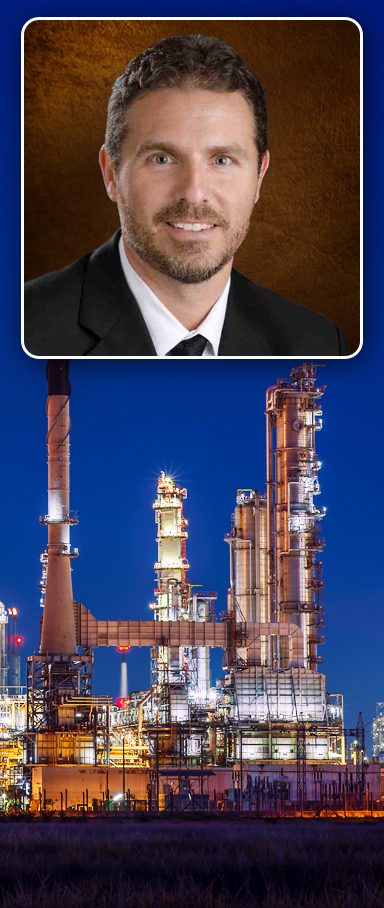 Derek Yurgaitis
President
"Joining MBT has been more rewarding than I could have imagined. It has been an opportunity to build trusting relationships and a return to focus on the customer. So often in large companies they try to be present in every category instead of concentrating on being the best in a few. MBT is very focused and very concerned about fostering long term relationships. It was a natural fit for me." 
Prior to joining MBT, Derek was general manager for SPC at Brady Worldwide. As the GM, he was instrumental in helping companies and government entities protect the environment from catastrophic oil spills, such as the 2010 BP Deep Water Horizon incident, to everyday incidents in manufacturing facilities all over the world.
Derek joined the Sorbent Products Company in February 1993 as a regional sales manager. In 1999 he relocated to Europe as the managing director of the international divisions of Sorbent Products based in Belgium. While there, he expanded the company's international distribution in 52 countries and increased marketing capabilities into 12 additional languages. This led to an increase in sales from $800k (pre Euro) to almost €10m in just under four years.
In 2003 Derek returned to the United States to become director of sales for the SPC. He was responsible for overseeing all sales personal in the North and South America. His team was focused on expanding the group's industrial distribution base and the development of new markets through expansion of the company's existing Channel strategy.
In 2007 SPC was acquired by Brady Worldwide. After spending two years in the Brady corporate structure, Derek was asked to return to SPC in order to restore the company's history of solid profitable growth. Correcting many of the post integration issues and developing a sound relationship and customer experience driven model, he was able to successfully return the business unit to profitable growth. Thus sales were lifted from a declining $26 million in 2010 to $52 million in 2014.
Prior to beginning his career in the environmental industry, Derek was a research scientist with Bristol Myers Squibb. He held positions in both antiviral and oncology research departments and was instrumental in the synthesis of two of the most commonly used AIDS drugs on the market today, D4T and DDI. As part of the lead immunotherapy program in oncology, Derek synthesized many links between drug and antibody. He prepared and submitted novel immunoconjugates as well as BR96 Doxorubicin Hydrazone Conjugates. These compounds are designed to target cancer cells specifically, delivering their drug payload directly to the source of illness while leaving normal cells unaffected. This would eliminate the typical side effects of chemotherapy.
Executive Boards
Industrial Supply Association, 2011–present
National Safety Congress, 2011–present
Advisor Board–National Center of Excellence for Autism Studies
Red Door Software–2009–present
Education
Saint Michael's College, 1991
B.S., Biochemistry
TRIUM MBA, 2008–Degree issued jointly by:
NYU- Stern, London School of Economics, HEC Paris