SPILLTRATION™ Basins absorb oil and fuel, not water.
Universal absorbent that works outdoors—rain or shine.
We designed the original SPILLTRATION™ Basin for oil and gas well pads in Appalachia to absorb hydrocarbon leaks and drips and filter clean water through at the same time.  Our customers torture tested the SPILLTRATION™ Basin 24/7/365 for the past two years and our patent-pending product has stood up to the rigors of the oil patch with flying colors.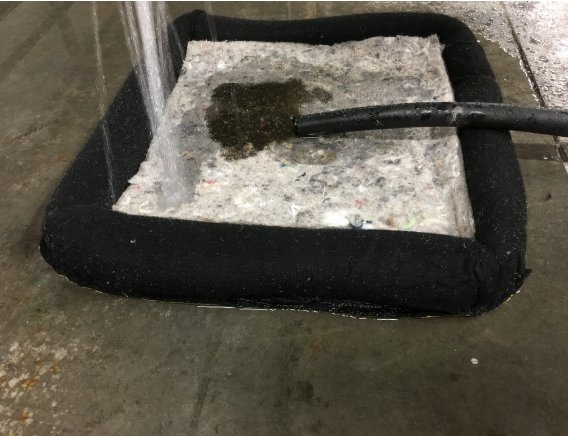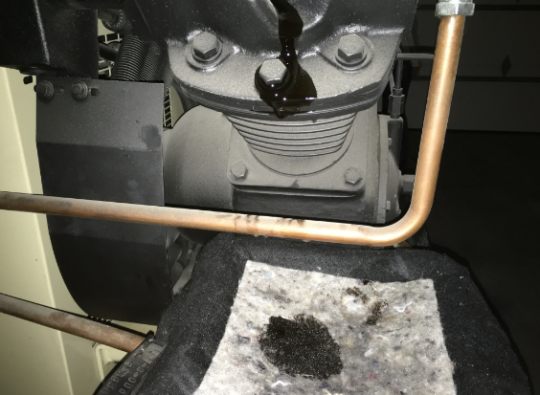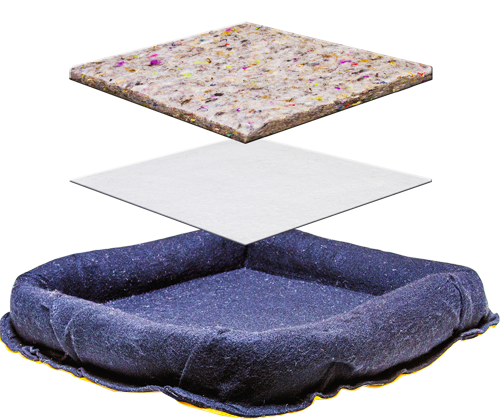 SPILLTRATION™ Basins
Recently, the SPILLTRATION™ Basin has found a home for all types of outdoor industries where equipment is running in the outdoors:
Refineries
Mines & Quarries
Construction Sites
Water Impoundments
Asphalt Plants
Pipelines
Power Plants
Compressor Stations
Sewage Treatment Plants
Anyplace that has motors, pumps, compressors and other equipment that leak hydrocarbons that mix with rain



RECOMMENDED USES:  To absorb hydraulic fluids, transmission fluids, diesel fuel, gasoline, motor oils, lubricants, and other hydrocarbons while filtering water at the same time.
DO NOT USE WITH:  Acids and Caustics
PACKAGES PER CASE:  One 16″ x 16″ SPILLTRATION™ Basin per case
PRODUCT CONTENTS:
(1)  16"x16" SPILLTRATION™ Base
(4)  16"x16" SPILLTRATION™ Husky Pads
(4)  16"x16" SPILLTRATION™ Oil Shammy Towels (reusable oil wipe up sheet)
ABSORBENCY PER PACKAGE:  2.2 gallons of oil…while filtering clean water through
PACKAGES PER CASE:  One 8″ x 8″ SPILLTRATION™ Basin per case
PRODUCT CONTENTS:
(1)  8" x 8" x 2.5″ SPILLTRATION™ Base
(4)  16" x 16 x 1/2" SPILLTRATION™ Husky Pads
(4)  16"x16" SPILLTRATION™ Oil Shammy Towels (reusable oil wipe up sheet)
ABSORBENCY PER PACKAGE:  0.67 gallons of oil…while filtering clean water through
SPILLTRATION™ Basin
Item #
Description
Size
Abs/Pkg
Pkg Qty
Pkg Wt
Pallet Qty
SPL004
SPILLTRATION™ Basin
8" x 8"
.67
1
1 lbs
 16
Includes: (1) 8"x8" SPILLTRATION™ Base, (4) 8"x8" SPILLTRATION™ Husky Pads, (4) 8"x8" SPILLTRATION™ Oil Shammies
SPL001
SPILLTRATION™ Basin
16" x 16"
2.2
1
3 lbs
 12
Includes: (1) 16"x16" SPILLTRATION™ Base, (4) 16"x16" SPILLTRATION™ Husky Pads, (4) 16"x16" SPILLTRATION™ Oil Shammies