SPILLTRATION™ Shammy towels for final clean up detail
Universal absorbent that works outdoors—rain or shine.
SPILLTRATION™ Shammy Towels are designed for final clean-up detail on oil-based leaks and spills.  Like all SPILLTRATION™ Products, super-sorbent Shammy Towels for the outdoors to absorb oils while allowing clean water to filter through.  Shammy Towels are smoosh-packed to compress and fit in areas up to 80% smaller than traditional oil only sorbents.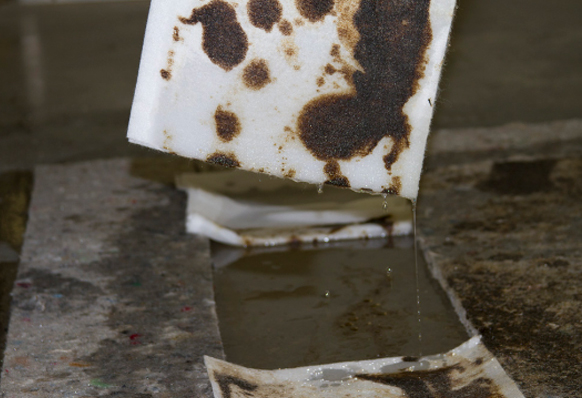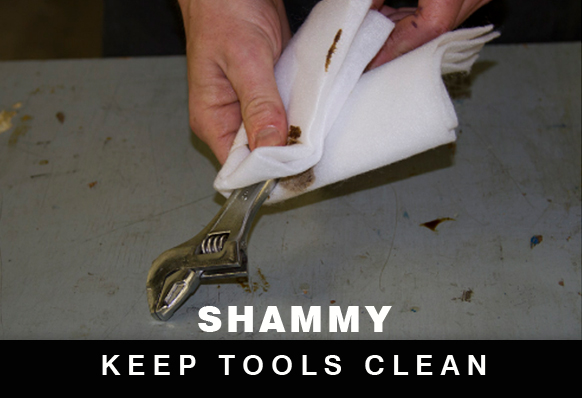 SPILLTRATION™ Shammy Towels
FEATURES AND BENEFITS:  SPILLTRATION™ Shammy Towels for oil-based spills are engineered to work differently than traditional oil-only spill products.
SPILLTRATION™ Shammy Towels are designed to work in the rain.  Old fashioned oil-only products are ineffective in the rain

Soft and supple Shammy Towels are perfect for wiping oily surfaces clean….especially when its raining
Use Shammy Towels to clean oily tools, equipment, rocks, metal, concrete…the possibilities are endless

Shammy Towels for oil-based spills compress to fit in an area up to 80% smaller than traditional oil spill products

You can fit 4x more SPILLTRATION™ containment and clean-up power in the same space as old oil-only products
With 400% more oil spill clean-up materials at your fingertips to wipe up oily messes

Shammy Towels are made entirely from post industrial waste

Helps you in your sustainability initiatives

Because of the resilient fiber compounds, oil can be squeezed out of Spilltration Products & reused many times

Substantially reduce your materials and disposal costs by wringing and reusing Spilltration products
RECOMMENDED USES:  To absorb hydraulic fluids, transmission fluids, diesel fuel, motor oils, lubricants, and other hydrocarbons while filtering water at the same time.  Each pack of 50 Shammy Towels absorbs 4.7 gallons of hydrocarbons and tucks easily into an incredibly small 1/2″ x 16″ x 16″ space.  Fits anywhere for mobile workers:
Diesel & gasoline filling stations
Pickup and utility trucks
Service vans
Delivery trucks with hydraulic lift gates
Heating oil delivery tank trucks
Earth moving equipment
Emergency response vehicles
REUSE:  Shammy Towels can be wrung out and used over at least 10 times…reducing materials and disposal costs.
DO NOT USE WITH:  Acids and Caustics
16″ x 16″ Oil Shammy
ABSORBENCY:  4.7 gallons per pack of 50; 47 gallons per case
ORDERING INFORMATION:
SPILLTRATION™ Shammy Towels are sold in case quantities

(50) Shammy Towels per pack
(10) packs of 50 Shammy Towels per case
(500) Shammy Towels per case
10″ x 16″ Oil Shammy
ABSORBENCY:  2.9 gallons per pack of 50; 29 gallons per case
ORDERING INFORMATION:
SPILLTRATION™ Shammy Towels are sold in case quantities

(50) Shammy Towels per pack
(10) packs of 50 Shammy Towels per case
(500) Shammy Towels per case
SPILLTRATON™ Oil Shammy Towels
Item #
Description
Size
Abs/Pkg
Pkg Qty
Pkg Wt
Case Qty
SPL009
10×16 Spilltration™ Oil Shammy (case)
10" x 16"
29
50
20 lbs
500
Includes: (50) shammies per pack, (10) packs per case, (500) 10" x 16" SPILLTRATON™ oil shammies per case
SPL003
16×16 Spilltration™ Oil Shammy (case)
16" x 16"
47
50
35 lbs
500
Includes: (50) shammies per pack, (10) packs per case, (500) 16" x 16" SPILLTRATON™ oil shammies per case