Meltblown Technologies Transformer Bag Spill Kit
Easily Transport and Store Leaking Transformers
Transformer Bag Kits are an easy, cost effective way to transport and store leaking transformers.
Different sized kits are offered to cover all sized transformers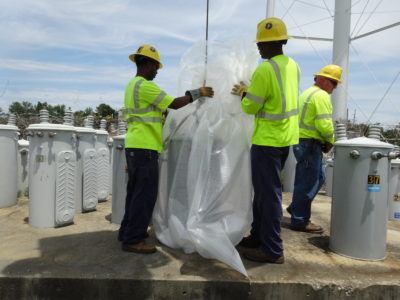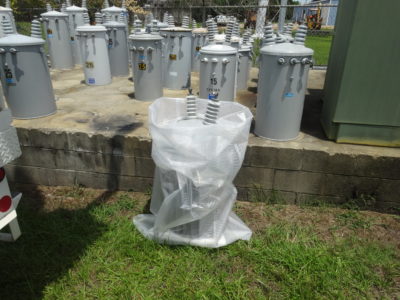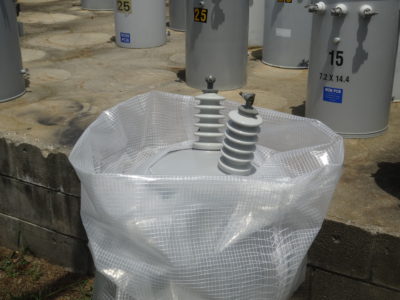 MBT Transformer Bag Spill Kit
Transformer Bag Spill Kit Features:
Multiple layers and cord reinforcement resist punctures and tears.
UV stabilization protects the material from degradation during extended exposure to sunlight
Cold-crack resistance eliminates failures in extremely cold temperatures.
Flexibility and light weight allow for easy handling and quick installation.
Meltblown polypropylene pads are included in each kit to absorb any leaked dielectric fluid.
MBT Transformer Bag Spill Kit
Item #
Description
Bag Size
Kits/Box
Box/Pallet
MBT-TBK-4080
40″ x 80″ Transformer Bag
40" x 80″
12
16
MBT-TBK-6090
60″ x 90″ Transformer Bag
60″ x 90″
8
16
MBT-TBK-112X2
112″ x 112″ Transformer Bag
112″ x 112″
4
16
Each Kit includes (2) Meltblown Polypropylene pads that together absorb 2.5 gallons.