Containment booms and pom-poms for marine applications
MBT containment booms and oil only pom-poms offer a one-two punch for tackling marine oil spills. Containment booms stop oil spills from spreading by keeping the oil contained to a small area. Our oil-only pom-poms selectively absorb oil (hydrocarbon based fluids) while repelling water.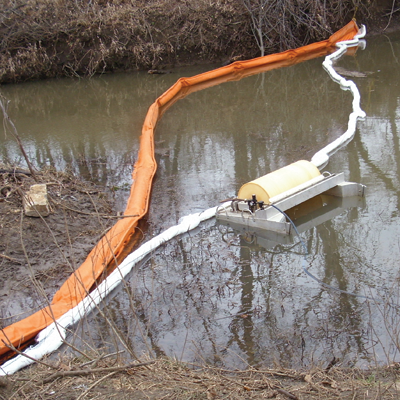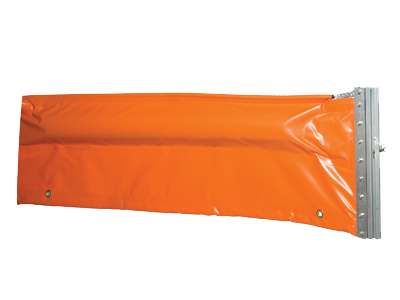 Containment Booms
Containment booms are a cost-effective solution containment of oil spills on water. Containment booms are also used as barriers in holding ponds to retain waste and debris. The contractor boom is ideal for use for rivers and streams where fast currents may exist that require a strong and manageable containment boom.
• 22 oz PVC fabric
• Universal ASTM connectors
• Easily stored and transported
Oil Spill Containment Booms
Item #
Description
Lengt

h

Pkg Qty
Pkg Wt
Pallet Qty
CB612-TC
Contractor boom – 6"float, 12" Skirt, 1/4" Chain
100'
1
188 lbs
3
CB46
Swamp boom – 4"float, 6" Skirt, 1/4" Chain
50′
1
61.0 lbs
5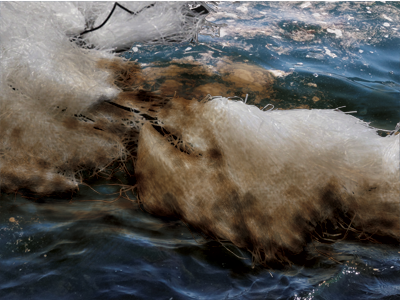 Pom Pom Sorbents – OIL ONLY
Pom Pom sorbents are flat, chemical resistant filaments in half-pound units that float in water and entrap heavy oil. Pom pom sorbents are reusable after draining or dousing with #1 and #2 weight oils. Extracted oil can be recycled or downgraded as fuel oil.
• Use the drag net as a sweep between tow boats or deployed along a shoreline.
Oil Only Pom Pom Absorbents
| | | | | | |
| --- | --- | --- | --- | --- | --- |
| Item # | Description | Abs/Pkg | Pkg Qty | Pkg Wt | Pallet Qty |
| PP30-R | 30 nets on 50' rope | 29.3 Gal | 1 | 16 lbs | 24 |
| PP30-L | 30 nets loose (no rope) | 27.4 Gal | 30 | 15 lbs | 24 |