Granular Absorbents
Our MBT granular absorbents are multi-purpose sorbents that are ideal for spill clean up, lab packing and stabilization of free liquids. Loose absorbents help keep your facility floor surfaces clean, safe and dry. Granular absorbents provide oil spill and other liquid clean-up options. MBT granular absorbents are both all-natural granular oil sorbents as well as bio-degradable absorbents.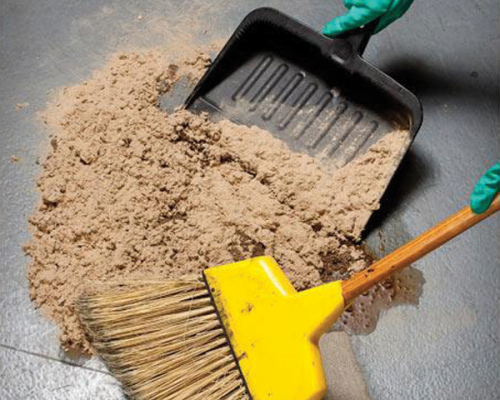 Oil Gator Granular Absorbent
All natural biodegradable absorbent with microbes.  It is a recycled waste product that contains naturally occurring microorganisms and nutrients. Oil Gator loose absorbent captures 2-6 times its weight in oil and it will not harm the environment. Oil Gator stops leaching of contaminants into the soil and groundwater.
Oil Gator All Natural Absorbent
Item #
Description
Abs/Pkg
Pkg Qty
Pkg Wt
Pallet Qty
OG-30
All natural granular absorbent
14.6 Gal
1
30 lbs
60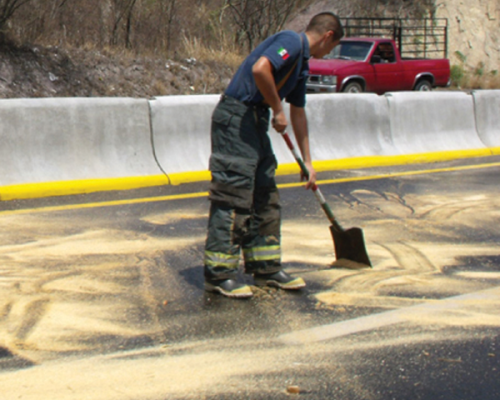 Sphag Sorb 
Sphag Sorb is a super absorbent organic compound that is used to clean up oil, gas, diesel fuel, solvents, paints, glycol and organic chemical spills. Peat is a highly porous material with greater absorption capacity than other common absorbents.
Sphag Sorb Organic Compound Absorbent
Item #
Description
Abs/Pkg
Pkg Qty
Pkg Wt
Pallet Qty
SS-18
Sphagnum peat moss
17.6 Gal
1
18 lbs
50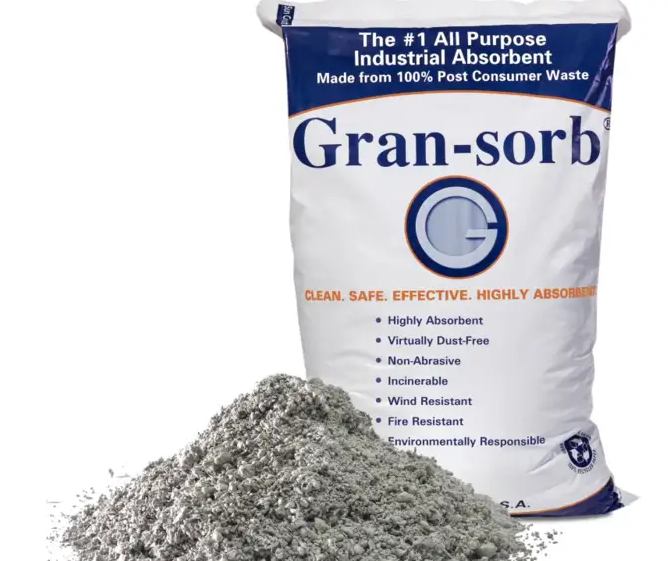 GRANSORB
Gran-sorb all-purpose loose granular absorbent can safely absorb oils, solvents, lubricants, coolants, water, and most non-aggressive liquids on contact
Dust free, safe, and clean to use
Cleans up easily, absorbs on contact, and leaves no stain
Non-abrasive & non-scouring, which helps extend equipment and floor life
Wind resistant: effective for outdoor clean-up
Easy for disposal and incineration
Gransorb All- Purpose Absorbent
Item #
Description
Abs/Pkg
Pkg Qty
Pkg Wt
Pallet Qty
GRANSORB
All-purpose absorbent
4 Gal
1
30 lbs
65